This post has been archived and may contain outdated information.
Please contact us if you have any questions about the correctness of this post!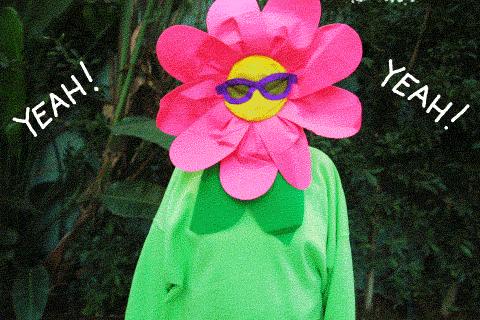 Finally, you're officially done with the semester!* You did it! The post-exam euphoria is thick in the air on campus, and even those of us who have been out of school for more years than we care to admit have a second-hand freedom high.
Before you start your summer jobs or head off on vacation or do whatever it is you plan to do with your free time now that you have it, take a little time to honour the extraordinary effort that got you to this point. Maybe you have your own rituals for marking the end of exams, but if you don't, here's what we recommend:
1.
Do something on campus that has nothing to do with school. After weeks of nesting in a prison of books and papers, running on anxiety fumes and drinking your own tears for sustenance, your affection for the noble halls of learning can really start to curdle. Now's a great time to reset your relationship with this place where you've spent so much time, so that when you're back next semester (or for Convocation, if you're graduating!) you'll be able to remember the good stuff. Read a book that's just for fun in your favourite study spot that you never got to study in because it was always packed. Work out at the Recreation Centre and then go for a long, luxurious steam afterwards. Go for a lunch beer at the Hub. Book a cheap massage at the Student Practicum Clinic.
2.
Sunday is Earth Day, so do some earth appreciating! This week's forecast looks promising, so it might be a good weekend to take your bike out for a spin or book it for a tuneup. If you don't have a bike, go for a long walk or run (bonus points if you can unplug completely from electronics). If none of that's possible for you, just get outside and feel the sun on your neck.
3.
What if you're not the sort of person that feels like celebrating now that you're done? What if this semester was a rough one and your body and brain aren't ready to live to the fullest just yet? Post-exam blues are a real thing, so if everyone around feels like partying and you just can't, don't sweat it. Now is a great time to get a lot of sleep, eat some nourishing meals, and generally be really, really nice to yourself.
4.
This is apparently the Weekend When Everything Happens, so if you've been hiding from the world for a little while, now's the perfect time to shake off that cabin fever and get out on the town. Binge some amazing movies at CUFF (I personally endorse the Saturday Morning All-You-Can-Eat Cereal Cartoon Party), check out the Glenbow Museum's Frida Kahlo exhibit, or stop by Luke's Drug Mart for Record Store Day on April 21. Also, it's the beginning of Poutine Week, and there is no more sacred tradition of post-exam celebration than eating your weight in poutine and then passing out in a cheese haze on the grass.
Now that you've thoroughly shaken this semester's dust off your boots, we can get back to thinking about practical concerns. Are you still looking for summer work? Today's your last day to apply for our summer Videographer & Photographer position – come work with us on some cool video editing projects! Or, perhaps you're a giant nerd (no judgement, all love) and you already have your eye on skill-building opportunities for next fall? Both the VP Academic Advisory Committee and the VP Student Life Committee are recruiting for 2018-19.
*Apologies if you drew the short straw that means you have an exam on the final Saturday of term. Please flag this post to read tomorrow immediately after your exam.